05/01/2023
|
Categories: Gambling Guides |
Published by: BTCGOSU |
Last updated: 05/01/2023

As we have noted several times before, crypto gambling became a thing in 2011, two years after Bitcoin debuted and shortly after the emergence of the world's initial crypto exchange. In the first two years or so of the inception of this sphere, crypto casinos operated unlicensed on primarily a good faith basis. That began to change when Curacao's Antillephone decided to get into the blockchain gambling game, giving rise to the first sets of regulated Bitcoin gaming sites.
Despite popular belief, crypto transactions are not as unregulated as many may think. Moreover, betting with digital coins is not as forbidden as most people believe. At least, not legally. For example, US law doesn't ban crypto gambling on a federal level. Nor does it outright, in detail, regulate this practice. The US government institution overseeing financial regulations, FinCEN, recently issued regulatory Guidance regarding specific business models that involve convertible virtual money. According to this document, internet casinos performing CVC – or convertible virtual currency transfers may get regulated as money transmitters under the Bank Secrecy Act. Each USA territory/state can pass its regulation concerning crypto usage, but none of the regulators in the six US regions that allow online gaming permit cryptocurrency transactions for gambling fun. It is noteworthy that the US Federal Reserve regulates all banks on American soil. By default, it also monitors cryptocurrencies held by these institutions.
Japan's House of Representatives also recently introduced a new crypto regulation law named the Payment Services Act. Plus, it added a Financial Instruments and Exchange Act, which is also relevant to this field. Hence, crypto transactions are now not a part of dark web lore or only limited to anonymous transactions conducted by tech-savvy individuals. They are getting more mainstream appeal. Though, not all gambling regulators are getting with the program. Below, we look at those that are, which notable organizations in the sector are holding back, and why.
Regulators That Permit Crypto Gambling
Only a handful of licensors seek to vet and monitor companies willing to offer games of chance and sports betting to gamblers who wish to stake virtual money on events with uncertain outcomes. They are:
Curacao's Master License Holders
We have talked to death about Curacao and its four master license holders, Antillephone, eGaming Curacao, Gaming Curacao, and CIL. They are the go-to for many operators because the process of acquiring one of these regulators' permissions to operate in the interactive gaming sector is the shortest out of all the jurisdictions out there. In some cases, companies on tight deadlines have managed to get their Curacao-based licenses in as little as two days! The bureaucracy involved in the process is low and quite straightforward, with easy ongoing licensed maintenance.
The appeal of Curacao licenses is that operators headquartered in this island nation are not liable to pay any tax on their revenues if they get attained from outside the country's borders. Curacao is a terrific destination for startups not looking to experiment with investing massive amounts of capital in their gambling pursuits. Curacao's regulators offer one-license fits-all approval, and they all permit crypto betting/gaming. By our account, around 70%-80% of crypto sites get regulated by Antillephone. Another 10% get licensed and overseen by either eGaming Curacao or Gaming Curacao.
The Kahnawake Gaming Commission
Even old-school online gamblers may have forgotten about the Kahnawake Gaming Commission, one of the earlier gaming regulators, operational since 1999 from the Kahnawake Mowhawk Territory located on reservation land in Quebec, Canada. Today, this body has more than two hundred and fifty licensed sites that run under its supervision and boasts a reputation as a flexible, cost-efficient regulator that offers enticing fiscal benefits with competitive setup and maintenance costs.
The application procedure with the Kahnawake Gaming Commission usually lasts around three weeks, with approval taking another ten to go through. Companies with a Kahnawake Gaming License enjoy 0% gaming tax on all gambling revenues, and they can integrate many different payment options, crypto ones included.
The Malta Gaming Authority
For years, the Malta Gaming Authority has gotten viewed as the gold standard for European brands wishing to offer their games internationally. Founded in 2001, the MGA is now one of the most prestigious international licensing organizations, operating from a country whose economy is heavily reliant on gaming.
For years, the MGA teased crypto gambling regulation, working hard to adapt its rules to suit new technologies, such as blockchain tech. It now finally accepts crypto casino applications for consideration and has forged a Sandbox Framework Initiative that explores how digital assets can get utilized at MGA-approved hubs. It is vital to note that the MGA allows crypto regulation through a deal with the Malta Financial Services Authority, which gives Virtual Financial Asset approval to crypto payment suppliers that can team up with gaming entities.
Isle of Man Gambling License
The Isle of Man is one of the original homes of online gambling, the birthplace of many of the industry's trailblazers. It is the spot from where Microgaming developed the world's first gambling software and from where PokerStars, Entain, and Playtech operated. For the uninformed, The Isle of Man is a British Crown Dependency found between Ireland and England. It has its parliament and laws, not governed by UK ones. And its Gambling Supervision Commission got established back in 1962, with this body branching off into internet gambling regulation in 2001 via the Online Gambling Regulation Act.
It takes anywhere between twelve and sixteen weeks for a gambling entity to get an Isle of Man gaming license, and unlike Curacao ones, this approval does not come cheap. That is why we don't see many Isle of Man-regulated websites, even though this territory's gaming tax is between 0.1% and 1.5% of the gross gambling yield, and it allows crypto betting.
The Panama Gaming Control Board
Created in 1998 by Panama's Ministry of Economy and Finance through the Gaming Decree Law Number Two, Panama's Gaming Control Board (The Junta de Control de Juegos) is one of the favorite regulators of operators wanting to target North American gamblers. Particularly US ones. The organization expanded into internet betting in 2003, once the country passed the Online Gaming Act of 2002, making this option a reality.
Application for a first-year license costs $40,000, and in addition to it, operators also must pay an annual fee of $20,000 for every year they are in business. Many brands choose Panama's Gaming Control Board because it allows crypto transactions and has quite low tax rates.
Costa Rica Gaming License
There is no Costa Rica gaming license! Please keep this in mind!
The country has no governmental regulatory framework for gambling entertainment. Companies are free to run legal internet gambling operations from within this South American nation's borders as any other registered business, and they can offer payments and deposits in cryptocurrency. Many choose to do this, especially crypto sportsbooks, and misinform their user bases, lying to them that they have a Costa Rica license when no such thing exists.
It takes around five days to establish a gambling company in Costa Rica. The fees are affordable. Plus, there are no gambling taxes and no paid-up capital deposits. That is why some operators choose this location to call home.
The UK Gambling Commission
The 2005 Gambling Act that introduced online gaming to the UK does not contain any provisions concerning crypto betting. That is understandable, given that it got passed four years before Bitcoin debuted. The UK Gambling Commission appeared on the scene in 2007, and in 2016, it issued a position paper that stated that it recognizes virtual currencies as cash equivalents. Thus, if an online gambling business wants to allow crypto as a payment method, it must satisfy established AML obligations.
The new licensing conditions became effective in October 2016, but still, not many UKGC-licensed sites, to date, have not explored crypto transactions.
Which Regulators Don't Allow Crypto Wagering
Pretty much any organization not listed above. As you may have likely noticed, most of the regulators that permit coin-based gaming are from small or economically underdeveloped countries. That is so because these regions are after maximizing the financial impact of allowing online gambling companies to run their operations from their soil. They want to do whatever they can to please and keep them operating from their lands.
In 2021, The Netherlands and Germany began authorizing online gambling, founding their regulators, De Kansspelautoriteit (KSA) and the Glücksspielbehörde, respectively. Both these organizations look to follow in the footsteps of the UKGC. But given their youth, they have yet to take steps to permit crypto betting. The Swedish Gambling Authority, by the opinions of many sector insiders, the second most stringent European regulator, behind the UKGC, also makes no note of crypto regulation. The same goes for top US bodies like New Jersey's Division of Gaming Enforcement. So, no US gambler can use virtual currencies at US-based online casinos, like those in West Virginia, New Jersey, Michigan, Connecticut, Delaware, and Pennsylvania. None of these states have any crypto laws, and their regulators have done nothing to make coin-based gambling a possibility.
Therefore, unless a gaming site has a license from a smaller nation and accepts gamblers from multiple corners of the globe, it is unlikely for it to feature crypto betting.
To Sum Up
In our assessment, around 80% to 90% of all crypto casinos and sportsbooks have Curacao gaming approval because licenses from this Caribbean nation's four master license holders are the cheapest, and operating from this country provides sizeable tax benefits for operators.
The MGA has made a push towards allowing cryptocurrencies on their platforms. In truth, we don't remember bumping into an MGA-approved hub with this option. Despite reading multiple articles on this topic, and various press releases from the MGA. Perhaps, few operators have sought to use this feature. Panama and Costa Rica-based sportsbooks that also feature casino gaming that permits cryptos are around. And some of the top US-facing brands that deliver sports betting for Americans get headquartered in these countries. Examples include BetOnline, MyBookie, and BetUS.
We don't remember seeing many Isle of Man-headquartered and Kahnawake-based gambling platforms accepting cryptos, but we are sure that multiple of them exist. The question is how high-end and reputable they are since we have not run into them.
Relevant news
Do Win-Defining Slot Specs Really Matter?
We have frequently talked about the appeal of slots on BTCGOSU, and anyone that reads…
read more +
What Is Self-Exclusion & What Type of Self-Exclusion Programs Exist?
Even though it is common for articles on gambling addiction to casually state that only…
read more +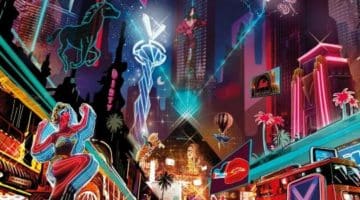 What Are Metaverse Casinos & How Do They Work
Last October, the internet's favorite android, Mark Zuckerberg, announced the looming launch of the Metaverse,…
read more +
Gaming Licenses – All You Need to Know
Okay, so we have noticed some talk about casino licenses in our Bitcointalk BTCGOSU thread,…
read more +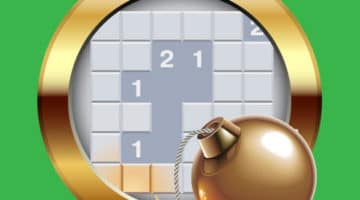 A Short Guide to Crypto Mines
The phrase provably fair and crypto games go hand in hand. As likely everyone checking…
read more +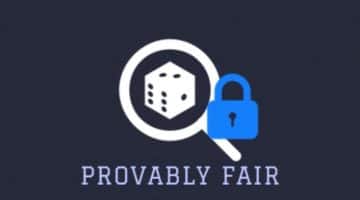 What Does Provably Fair Gaming Mean?
Anyone who has read more than a dozen online casino articles or so likely knows…
read more +