11/09/2023
|
Categories: News |
Published by: BTCGOSU |
Last updated: 11/09/2023
Relog Media, in partnership with Roobet, has unveiled the initial eight formidable teams ready to ignite the highly anticipated Roobet Cup 2023.
This esteemed online gaming tournament boasts an impressive $250,000 prize pool and is set to engage esports enthusiasts from October 25 to November 2. Let's dive into the essential details of this captivating event:
Meet the Competing Titans
Last year, the Roobet Cup witnessed BIG emerging as champions after defeating FaZe Clan in an exhilarating showdown. This year, the competition promises to be even more intense with a mix of top-tier and rising teams set to participate.
Astralis: Aiming for Redemption
Astralis, equipped with a revamped roster and a series of impressive recent performances, aims to make a resounding statement in the Roobet Cup 2023.
Ninjas in Pyjamas: Masters of Consistency
Ninjas in Pyjamas, renowned for their remarkable consistency and expertise, are poised to inject a sense of exhilaration into the tournament.
FURIA: South American Firepower
Representing South America, FURIA brings its unique firepower to the global stage, steadily gaining international recognition.
BIG: Defending Champions with a Fresh Twist
BIG, the reigning champions from Roobet Cup 2022, return with a fresh lineup, promising thrilling competition and raising questions about their title defense.
Virtus.Pro: The Return of Remarkable Performances
Virtus. Pro, despite recent tournament absences, boasts a history of remarkable performances, largely attributed to the distinctive playstyle.
9INE: Dedication and Solid Track Record
9INE is a dedicated team with a solid track record, ready to carve its name into Roobet Cup history.
Fnatic: The Legacy Continues
Fnatic's CS: GO team achieved three Major titles during their dominant period from 2013 to 2015. Their core lineup remains formidable, supplemented by talented young players.
9z Team: Embodying the Underdog Spirit
9z Team's inclusion, as the only squad from outside the top 30 rankings to secure an invite, embodies the underdog spirit of Roobet Cup 2023.
The Competition Format
The competition format for Roobet Cup 2023 follows last year's successful setup, with the initial stage dividing sixteen teams into four groups. These groups will then proceed to playoffs, culminating in a single-elimination bracket where the ultimate winner claims a significant share of the impressive prize money.
Who is Roobet?
Roobet is an emerging player in the realm of online gambling, making its debut in 2018. It has quickly risen through the ranks, gaining recognition for its diverse array of casino games and betting opportunities.
What distinguishes Roobet from the crowd is its unique embrace of cryptocurrencies, predominantly Bitcoin and Ethereum, as the primary mode of transaction. This approach offers players heightened security, anonymity, and swifter transaction speeds, making it an attractive choice for cryptocurrency enthusiasts.
Roobet prides itself on its unwavering commitment to providing a gaming environment characterized by equity and transparency. The platform relies on an exclusive technology known as "Provably Fair" to ensure that each game's outcome remains genuinely random and untouched by manipulation.
This dedication to fairness, coupled with a user-friendly interface and a rich assortment of games, has propelled Roobet into a prominent position, serving as a preferred destination for those seeking the thrill of online gambling, while also enjoying the benefits that cryptocurrencies bring to the table.
Roobet's Commitment to the CS: GO Community
Building on the success of the 2022 Roobet Cup, which attracted over 1 million global viewers and 94 million minutes of viewership, Roobet continues to show its commitment to the CS: GO community. Initiatives like the Roobet Arena and monthly tournaments with cash prizes exemplify their dedication.
Awards and Recognition
In recent developments, Roobet Casino has garnered significant recognition at the Malta iGaming Excellence Awards (MIGEA), securing two prestigious honors.
Get ready for an unforgettable clash of Counter-Strike: Global Offensive Titans at Roobet Cup 2023. Mark your calendars and stay tuned for the thrilling action set to unfold from October 25 to November 2!
Go to Roobet nowGo to Roobet now
Share:
Relevant news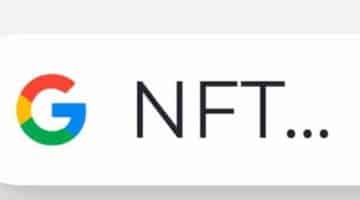 Google's Policy Update: A Green Light for NFT Advertisers
In a noteworthy development, Google has recently made a significant revision to its cryptocurrency advertising…
read more +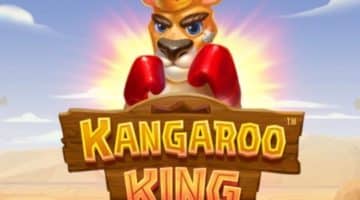 Stakelogics Newest Aussie Adventure Slot – Kangaroo King
Discover the rugged beauty of the Australian outback in Kangaroo King, an online slot game…
read more +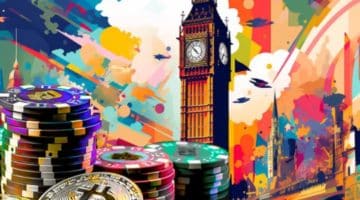 The UK Government does not agree that Cryptocurrency is a form of Gambling
The UK government has taken a decisive stance against proposals to categorize cryptocurrency trading as…
read more +

$5 Million Cryptocurrency Scam Involving a Hustler Casino Player
Wenzhi Fei, also known as Wesley at Hustler Casino and known as Dr Hash within…
read more +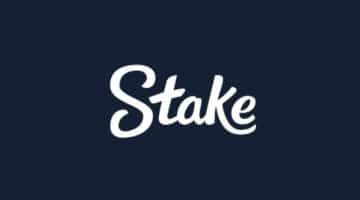 North Korea's Lazarus Group Behind $41 Million Stake.com Crypto Heist
The Federal Bureau of Investigation (FBI) has recently unmasked North Korea's Lazarus Group, also known…
read more +

Diving into the Crypto Casino Craze: Insights from Chris Butler, Chief Operating Officer at BC.Game
In the ever-evolving world of iGaming, the fusion of cryptocurrency and casino gaming has garnered…
read more +